Ocean Beach is a beautiful coastal community in Southern California. The area is well-known for its stunningly beautiful views of the Pacific Ocean and its lively atmosphere. Whether you're interested in surfing, fishing, hiking, or just relaxing on the beach, you'll be able to find what you're looking for. This article showcases some of the best outdoor activities for families, adventurers, nature lovers, and beach lovers.
For families
There are many great reasons to reside in Ocean Beach, including the great outdoor activities available to residents and visitors. Here are some places to take the kids around Ocean Beach.
The beach
The beach is one of the best destinations for kids in Ocean Beach. There are three miles of coastline, making Ocean Beach a great place to spend a day swimming, boogie boarding, or just playing in the sand. Family-friendly local beaches include Bermuda Beach, Ocean Beach, City Beach, and Mission Beach.
The bay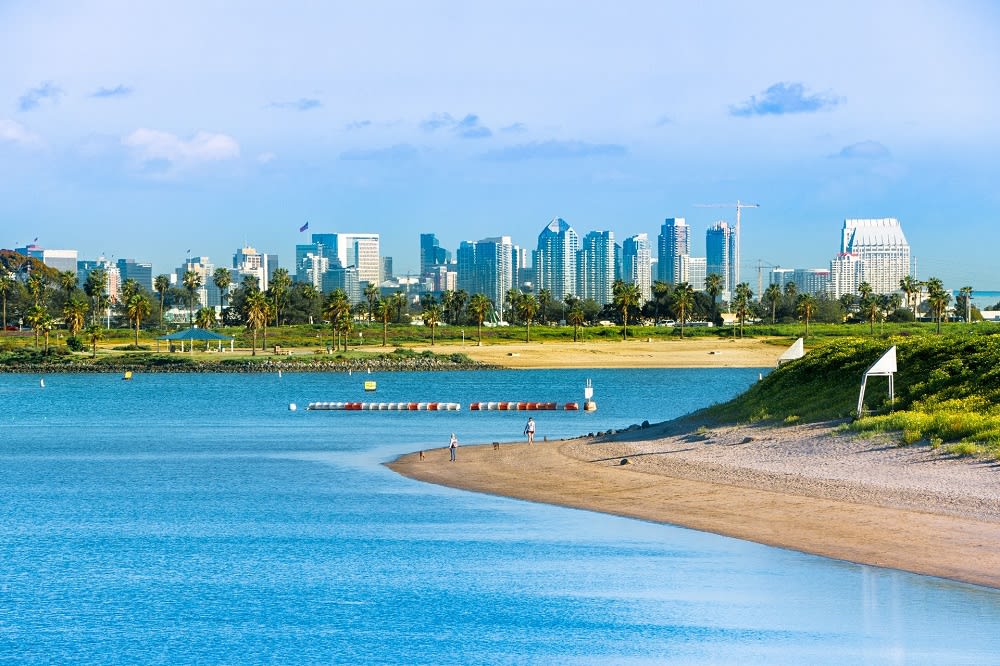 Photo courtesy of Shutterstock

Mission Bay is a beautiful area near Ocean Beach that offers a variety of family-friendly activities. For those who enjoy nature, there is ample opportunity to explore the bay through kayaking, stand-up paddle-boarding, or strolling along the water's edge. Mission Bay is also a great place to go fishing and windsurfing.
The pier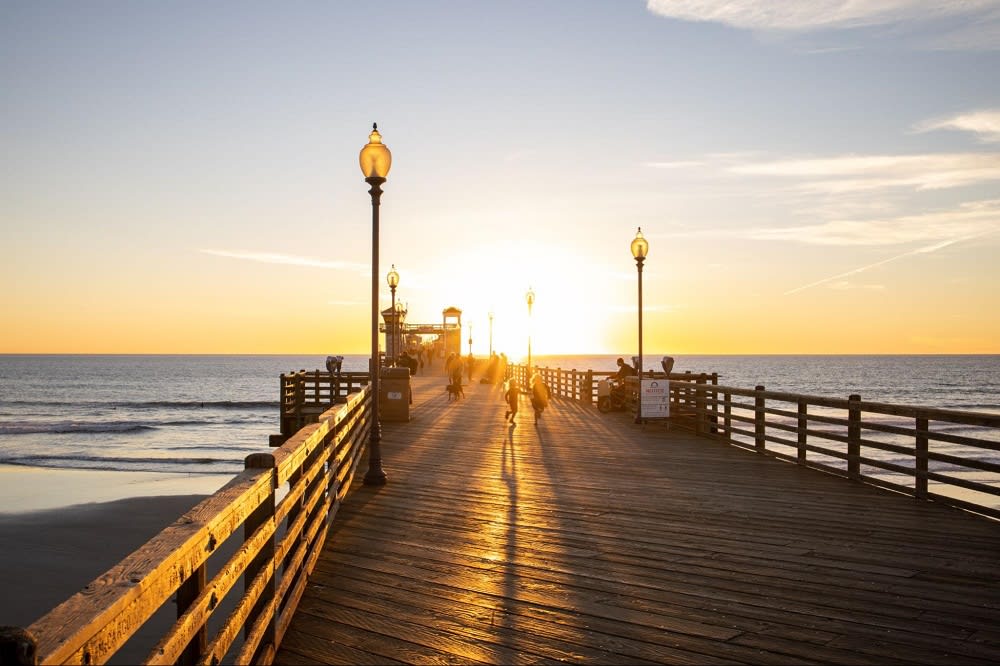 The Ocean Beach pier is one of San Diego's most popular tourist destinations. It's a great place to walk, breathe the fresh ocean air, and watch the beautiful California sunset. The pier is also a perfect destination for anglers, offering access to some of the best fishing spots in the region.
The parks
Skateboarding kids of all ages will love the modern skating parks at The Robb Field Skate Park and the International Skate Plaza. The skate park is an excellent place for kids of all ages to enjoy skateboarding, rollerblading, and roller skating. There are parks and green spaces nearby with plenty of tables and grills for family picnics. The San Diego River Bikeway is also nearby for families that prefer a beachfront bike ride.
SeaWorld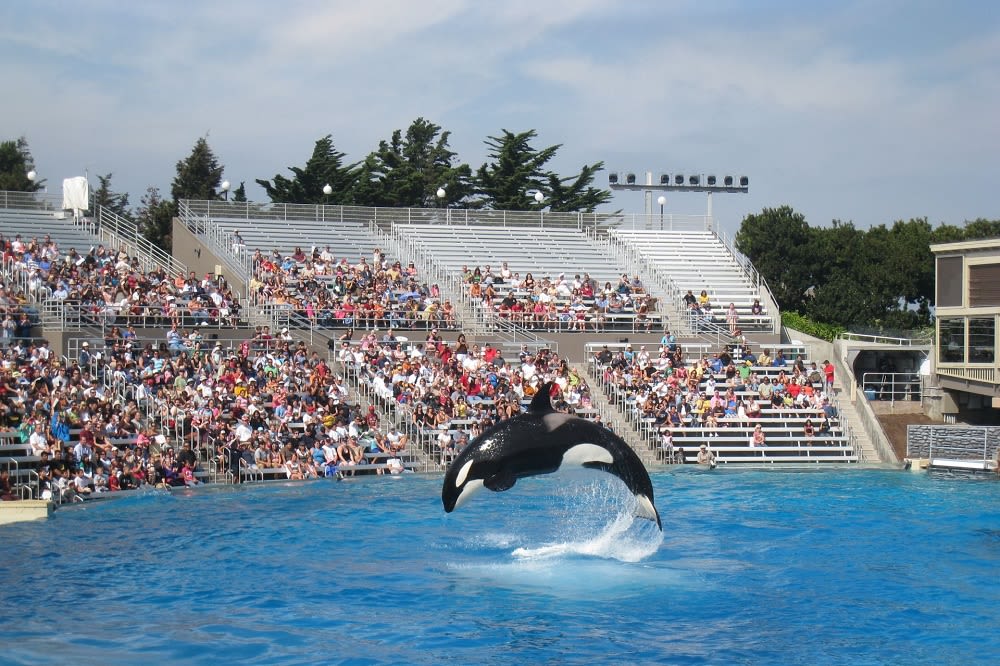 For families looking for more of an adrenaline rush, Ocean Beach is just minutes from
SeaWorld San Diego
. Here you can see orcas, dolphins, and penguins up close, and you can also enjoy thrilling rides like the Manta Coaster.
For outdoor adventure enthusiasts
If you're looking for some adrenaline-pumping outdoor activities, look no further than Ocean Beach. With its prime location next to the Pacific Ocean, Ocean Beach has plenty of opportunities for surfing, stand-up paddle boarding, kayaking, and more. Many challenging hiking and biking trails offer stunning coast views. Here are some great options for those looking for a more extreme adventure.
Scuba diving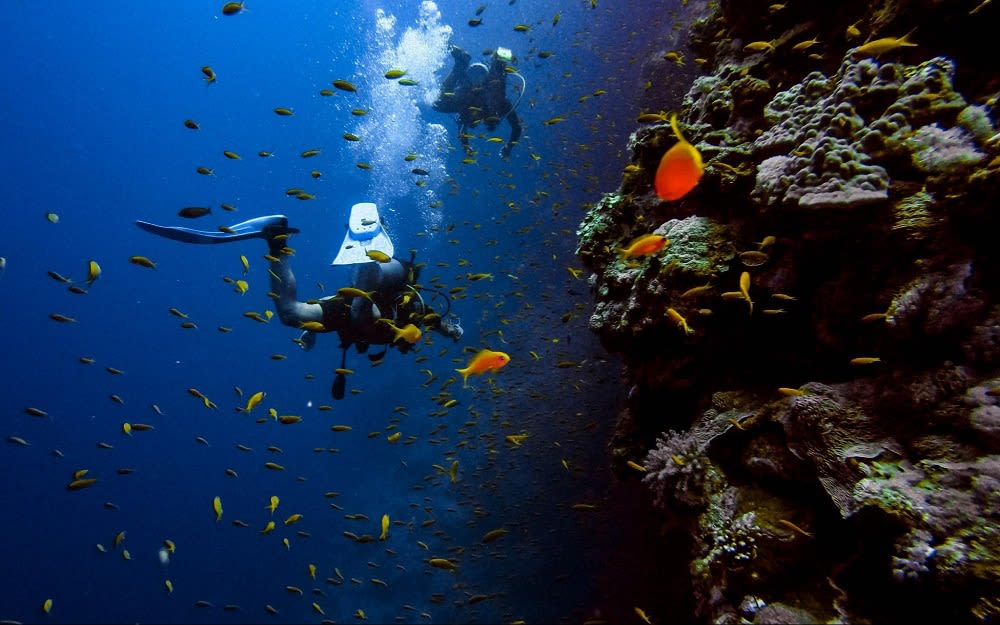 Looking for an underwater adventure near Ocean Beach?
Waterhorse Charters
offers scuba diving excursions to Wreck Alley, the La Jolla and Point Loma Kelp Beds, and the Coronado Islands. No matter your level of experience, their experienced guides will make sure you have a safe and thrilling experience.
Shark dives
Just a short drive from Ocean Beach, Shark Diver offers the adventure of a lifetime — shark diving in the Pacific! This is an adrenaline-pumping experience, and it's the perfect activity for thrill-seekers and adventure lovers. With Shark Diver, you'll get up close and personal with these fantastic creatures, a once-in-a-lifetime opportunity to see them up close.
For nature lovers
Every corner of Ocean Beach will speak to your inner nature lover. The area offers many beautiful inland beachfront parks, nature reserves, and private businesses that host nature tours.
Nature hikes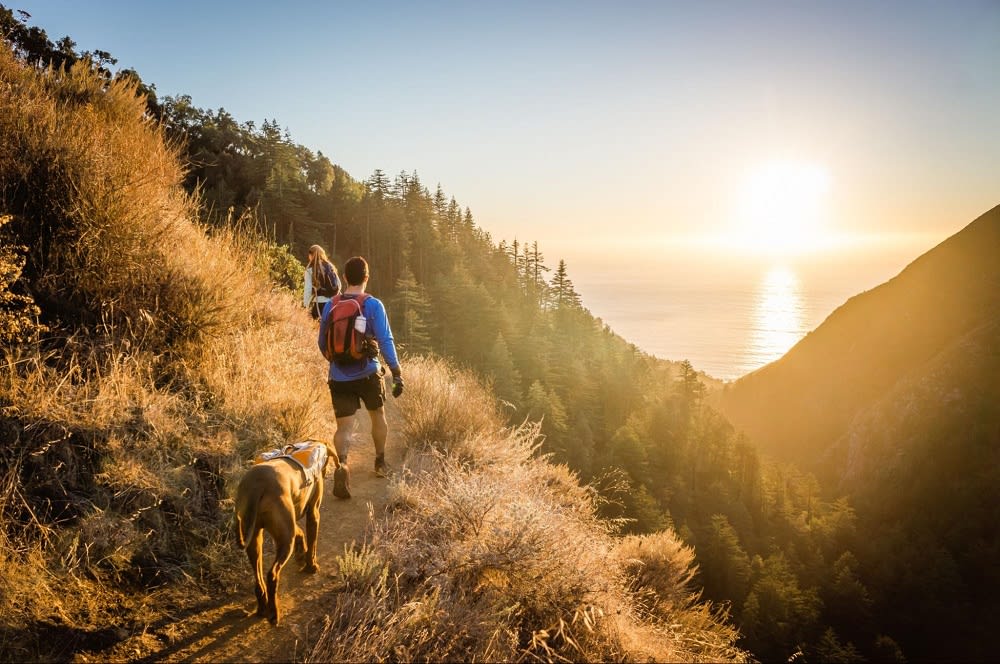 Photo courtesy of Shutterstock

Nestled atop the bluffs of the Pacific Ocean, Linear Park is a nature lover's paradise. The Sunset Cliffs Coastal Trail offers stunning views of the ocean and beaches below and a chance to see gray whales migrating during certain times of the year. The trail is well-maintained and suitable for all skill levels, making it an excellent option for a leisurely stroll or an adventurous hike.

Tecolote Canyon Natural Park & Nature Center is the perfect place for nature lovers to explore and learn. The Canyon has miles of trails perfect for a leisurely walk or an adventurous hike. And, for those who want to get up close and personal with the local wildlife, the Nature Center offers a variety of exhibits on the plants and animals that call the canyon home.
Whale watching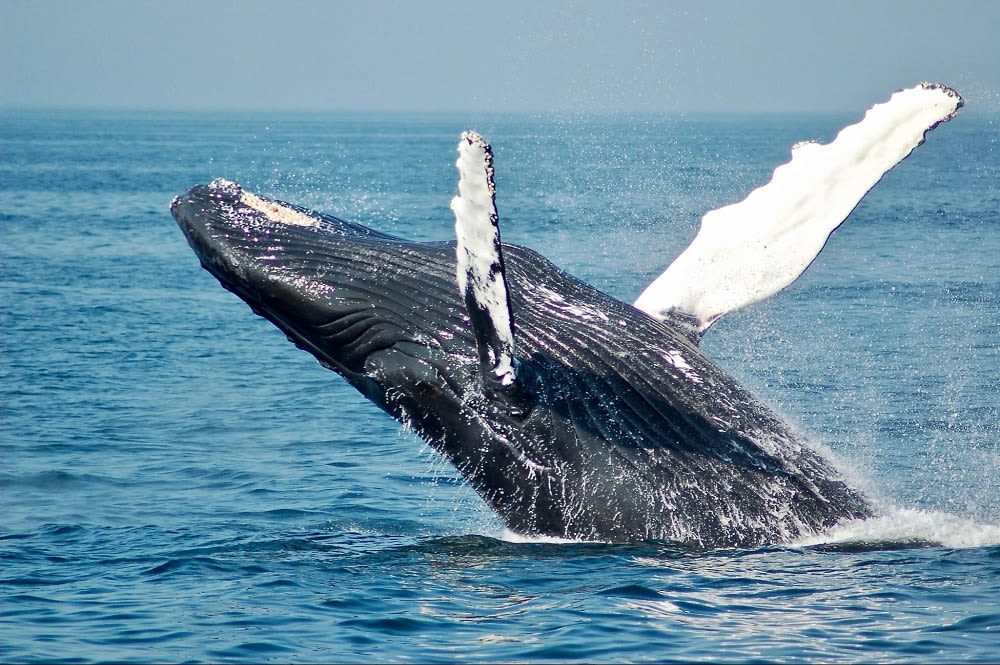 If you'd like a thrilling and inspiring way to enjoy the natural world, look no further than
Gone Whale Watching
. Their premier tours and excursions offer unparalleled opportunities to view some of the most incredible creatures on the planet. From whale watching tours to shark viewing excursions, they have something to delight every nature lover.
For beach lovers
One of the best things to do on Ocean Beach is simply to relax on the beach, soak up some beautiful California sunshine, read a book, or take a nap. The beach is also the perfect place for those looking for something more active. Beachgoers can go swimming, stand-up paddle boarding, surfing, or kayaking. With over 3 miles of coastline, there's plenty of space for volleyball, frisbee, or a long beachfront jog. The Ocean Beach Municipal Pier is the longest concrete pier in California and a great place for those that enjoy fishing or just want to go for a walk and watch the sunset over the majestic Pacific Ocean.
Tidal pools
The Ocean Beach tidal pools are a unique ecosystem found along the coast just south of the pier. The tidal pools form when waves crash against rocks and create small pockets of water along the beach. These pools are home to various plant and animal life forms, including urchins, starfish, crabs, and mussels. The best time to visit a tidal pool is during low tide when you can get a good look at the sea life that calls it home.
Dog beach
Dog Beach is a legendary spot for canine frolicking. Dogs of all shapes and sizes run, play, swim, and explore off-leash. Set against the backdrop of the Pacific, Dog Beach is the perfect place to spend a sunny day with your furry friend. And with plenty of room to run, your dog is sure to work up a healthy appetite. Fortunately, plenty of nearby restaurants welcome four-legged customers with open arms.
Ocean Beach is the perfect place to call home for those who love the outdoors and enjoy spending time in nature. The beaches are ideal for beach lovers and families, and there are plenty of activities for adventure enthusiasts and nature lovers. If you're interested in living in Ocean Beach, contact Ocean Beach realtor
Tami Fuller
. Tami is knowledgeable and experienced, and she can help you navigate listings of
Ocean Beach homes for sale
to find the perfect one for you. You can reach Tami directly
here
.