Do you love spending time with your dog? Then San Diego is the perfect place to live. There are plenty of dog-friendly parks and beaches and tons of places where your furry friend can tag along while shopping or dining. In this guide, we'll look at some of the best spots in San Diego for enjoying life with your pup. Whether you're looking for a new home or want to know where to go while on vacation with your pup, keep reading!
Go for a hike
The Sunset Cliffs Natural Park Trail near Sunset Cliffs is a one-mile out-and-back trek where dogs are welcome on leash. As a short and easy hike, this trail is great for pups who prefer less exercise and appreciate a more leisurely trek. The trail is very popular among
dog walkers
and is best viewed at sunset.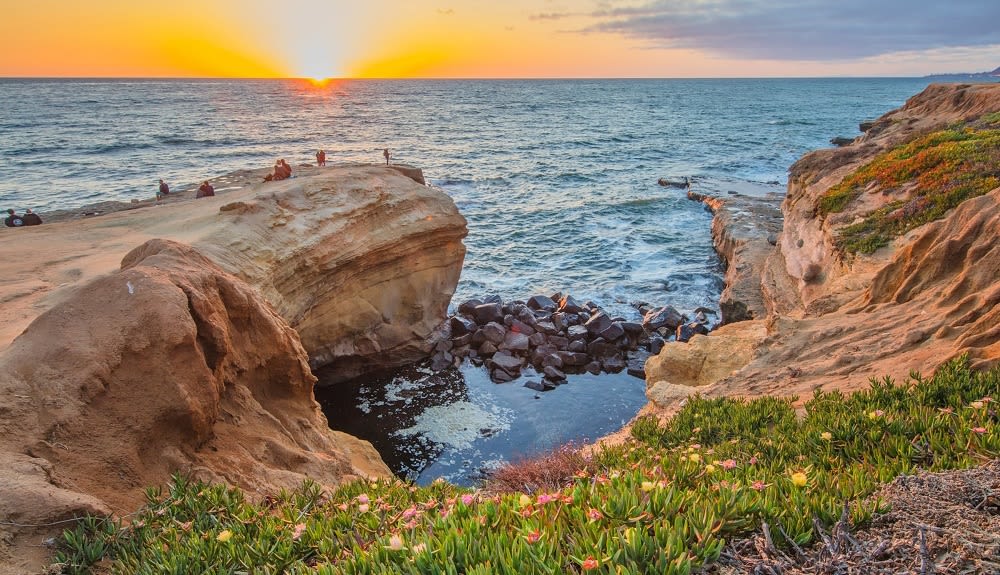 Los Penasquitos Canyon Trail at Los Penasquitos Canyon Preserve is a seven-mile loop, about half an hour from Point Loma homes for sale, that welcomes hikers and their dogs on leashes eight feet or shorter. Be aware that rattlesnakes have been spotted in the area, and the trail is also popular with cyclists and horseback riders, so it's essential to stay alert when hiking with your pup on this trail. The trail remains very popular, and
locals
appreciate the views of cacti, streams, the waterfall, and wildlife like frogs, deer, and rabbits.
The Iron Mountain Trail, located about 40 minutes from Ocean Beach, is a six-mile hike with a 1,000-foot elevation gain, so it's best for moderately experienced hikers. However, it offers a fair challenge for beginners. The trail can be scorching during the summer months, so hike this area during the fall, winter, or spring. Dogs are welcome on this popular trail as long as they remain on a leash. Be sure to bring plenty of water for you and your pet!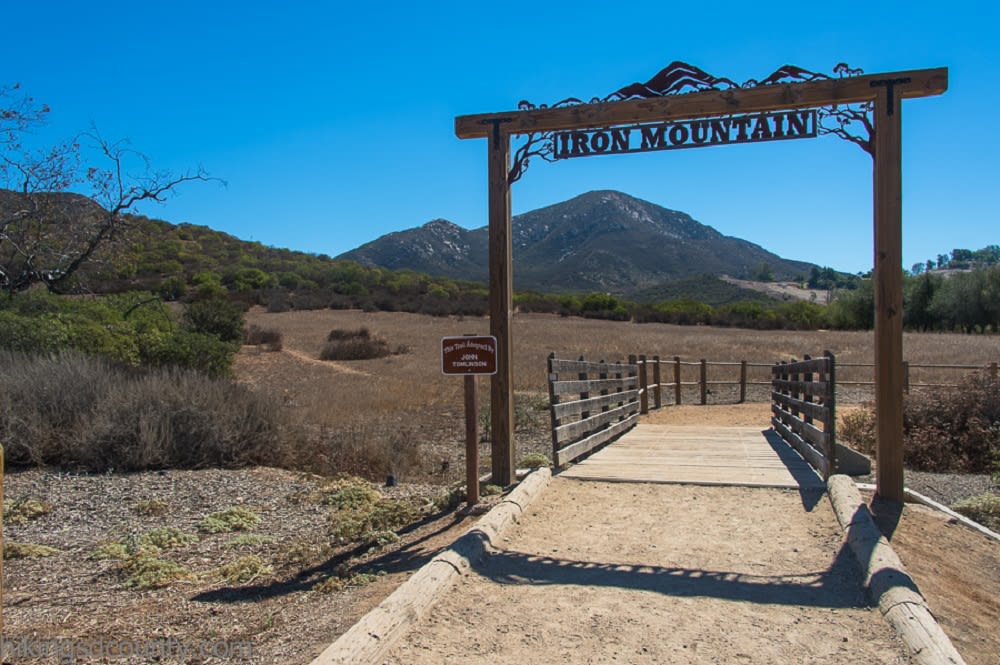 Visit a dog-friendly beach
If you and your pup love the beach, you're in luck. San Diego is home to plenty of dog-friendly beaches where your furry friend can run and play all day long. Just be sure your pup is up to date on their vaccinations and has a clean bill of health to make their playtime the best it can be. Some of our favorites include the
Original Dog Beach
and Coronado Dog Beach.
The Original Dog Beach is located at Ocean Beach's northern end near Ocean Beach real estate. As one of the first off-leash beaches in the nation, the Original Dog Beach remains extremely popular with residents and tourists alike. Dogs are invited to come to play in the sand and surf under their human's supervision. Make sure your pup is wearing their license, bring a towel to rest on, and enjoy your day at this famous beach.
Coronado Dog Beach is another leash-free beach, located about 17 miles from Point Loma homes for sale, that is very
popular
with locals and vacationing tourists. Note that the off-leash area doesn't start until you reach the sand of the designated dog area at Coronado Beach, so be sure to keep your buddy on a leash as you walk from your car to the beach itself. Locals appreciate the soft sand and the friendly atmosphere, and your dog will, too! Note that this beach does not allow food nor dog treats, so make sure your pup has a strong recall without needing a treat before releasing them from their leash.
Bring your pup to a local brewery
Enjoy a dog park
There are numerous dog parks in San Diego where your pup can run and play off-leash. Dog parks provide an excellent opportunity for socialization and exercise, and they are a fun way to meet other dog lovers in the area. Check out popular local favorites like
Balboa Park
,
Doyle Community and Dog Park
, and
Kearny Mesa Dog Park
.
Balboa Park is massive, covering over 1,000 acres, and offers dog-friendly trails for your pup to remain on-leash, with two off-leash areas for socialization. The
Grape Street Dog Park
is the larger of the two off-leash areas, spanning five acres, and is located about 12 miles from Point Loma homes for sale.
Doyle Community and Dog Park is about 13 miles from Sunset Cliffs and offers a fenced area where your pet can play off-leash. Locals appreciate the separate area for small dogs, so they can play safely without being bowled over by large, exuberant pups.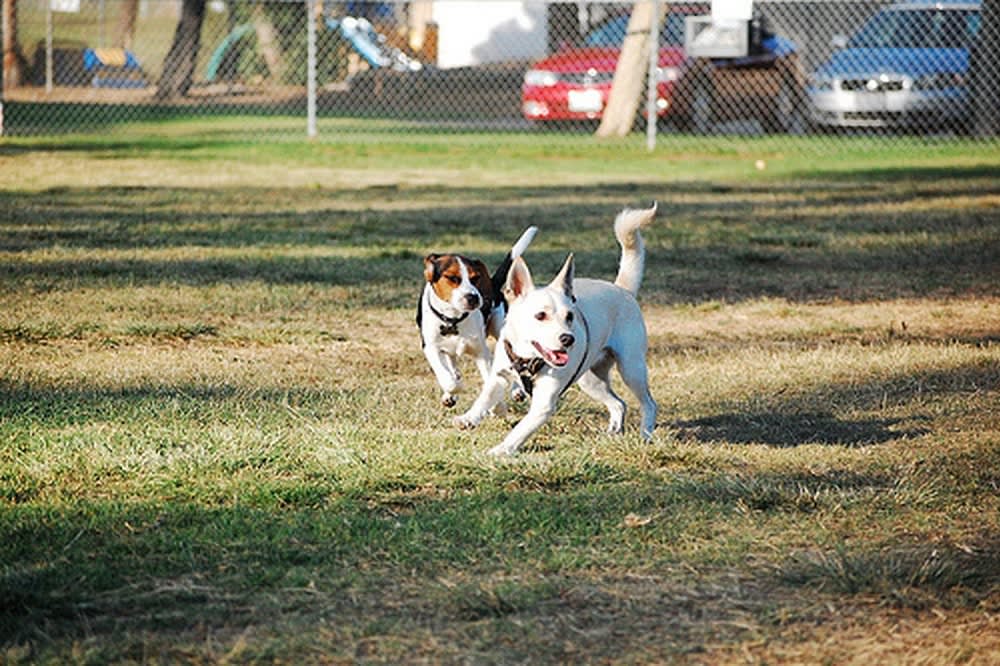 Photo Courtesy of Keamy Mesa Dog Park
Kearny Mesa Dog Park is another fenced park about 12 miles from Point Loma that encourages off-leash playtime. Area residents appreciate this park's shade, seating area, and water stations for both people and dogs. Locals have mentioned this park is a great place to take new rescues since the "regulars'' are very friendly.
Attend a baseball game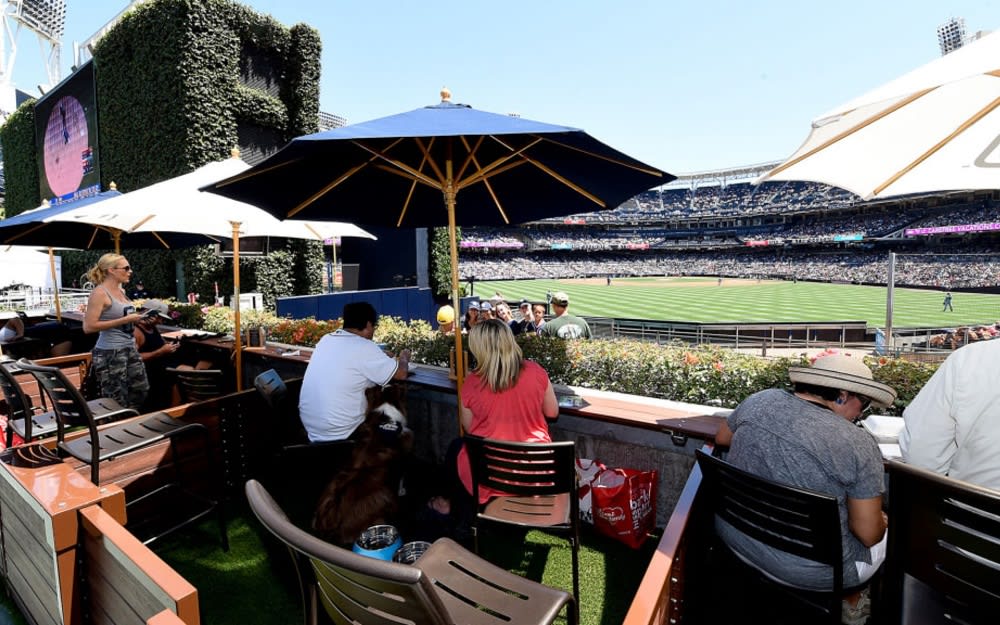 Photo Courtesy of Backyard at Petco Park
Bring your pup to a San Diego Padres game! The
Barkyard at Petco Park
offers five dog-friendly areas where patrons can enjoy home games with their best furry friends. Water is available for pups, and there's artificial turf for easy cleanup. Each of the five viewing areas accommodates up to two dogs and four people.
San Diego is a great place to call home if you're looking for a dog-friendly city. You and your pup will never be bored with plenty of hikes and beaches to explore, off-leash parks where your furry friend can run wild, and pet-friendly brewery visits. To inquire about Point Loma homes for sale or Sunset Cliffs homes for sale, reach out to local agent
Tami Fuller
. She would love to help you find the perfect place for both you and your four-legged friend.
*
Header photo courtesy of California.com